Some of this quarter's releases are highlighted in the Feature Release digest video for March-May 2021:
7/28/2021
Ability to Export and Import Workflow Designs between Demo and Production
7/22/2021
File Type Support in Repository

(PDF, .DOC, .DOCX, .XLS, .XLSX, EML, .tif, .jpg, .png, .jpeg, .msg, .txt, .ppt)
these file types will not render in the document viewer, aside from PDF

Push Documents as Salesforce Files for Workflow Sync
Counterparty Collaboration Features

Introducing new capabilities that make it easier for your team to collaborate with counterparties.
7/4/2021
7/1/2021
Approval Reasons

Wondering why your approval or someone else's approval is necessary? Now, when you hover over a conditional approval on the Review Step, a tooltip will explain why the approval is being requested, based on the condition in Workflow Designer.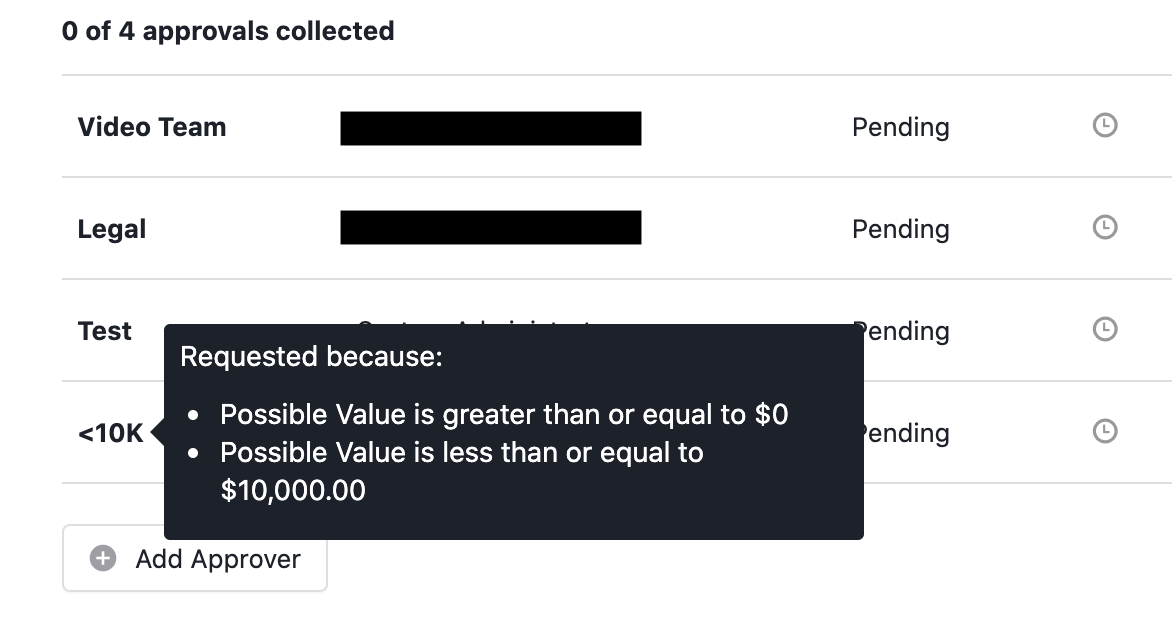 6/16/2021
Automatically Submit When Launching From Salesforce

If your company has Workflow Launch configured from Salesforce, users will no longer be required to press Submit on the Launch Form. The workflow will automatically submit.

Rename Workflow Designer Fields with Capitalization of the same word

You are now able to rename your fields in WFD with different capitalizations of the same word. Use this to keep your naming conventions consistent — e.g. rename "governing law" to "Governing law".
6/2/2021
Updated Field Tag Menu in Workflow Designer

Field Attribute Tags in your Workflow Designer template can now be replaced, formatted, or removed by hovering over the tags within the document.

Company Admin Settings Page - Track Change Default Setting

Under Company Settings > Settings > Turn on or off track changes for Editor here. By default, this will beon.

5/26/2021
Select Signature Coordinators and Archivers from User Dropdown in Launch Form
Push Documents as Salesforce File via Record Sync Configuration
Adjustable Column Widths in Repository

Hover and drag to extend or reduce a column in your Repository view.
5/19/2021
5/12/2021
Disabled Fields on Workflow Designer
Select Signer Assignees from User List on Workflow Designer
Table Rendering Enhancements on Ironclad Editor
Forms UI Enhancements

Slight enhancements were made to font colors, spacing, and styling to help improve readability and usage.