This article will walk you through how to verify which version of the Salesforce managed package you are using.
There are two ways you can verify your Salesforce managed package version. The Download AppExchange Package permission is needed in order to show the managed package version number in Ironclad.
This permission is only needed for the service account. You can safely disable it, but if you do, you will not be able to see in Ironclad what version of the managed package you are using (it is still possible to check the version within Salesforce).
In Ironclad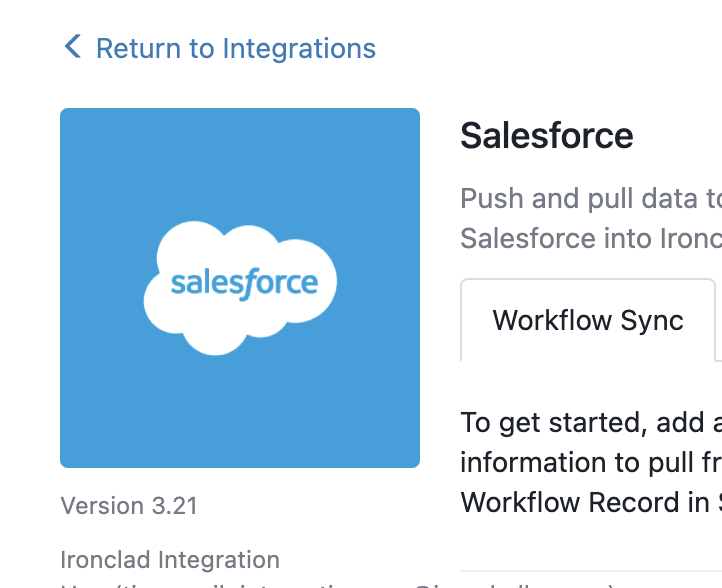 Click on your profile icon located in the top right corner of Ironclad. Navigate to Company Settings > Integrations > Salesforce.
Underneath the Salesforce logo, you will see your current package version.


NOTE
If a '?' is returned in place of a package version, make sure the service account has the Download AppExchange Packages permission enabled. This permission is located in your Profile settings.
In Salesforce

In Salesforce, navigate to Setup > Packaging > Installed Packages > Version Number.
If your version number is lower than the version number on the AppExchange, we strongly encourage you to upgrade your package as soon as possible. All updates are backwards compatible. If you have questions, please reach out to the Ironclad Support team.