This article will walk you through how to import your existing files to the Repository using Standard Import.
Smart Import is an AI-powered feature that simplifies the process of tagging your uploaded contracts by utilizing AI technology to analyze and extract data in them automatically. Each uploaded document is also full-text searchable in the Ironclad Repository through our best-in-class OCR technology. To learn more about Smart Import, refer to
Smart Import Overview
.
In scenarios where you don't want to leverage AI to tag the imported records with metadata, you can leverage Standard Import to bring those contracts into Ironclad. Standard imports are OCRd so that you can perform advanced searches on the documents' text even if they are scanned documents.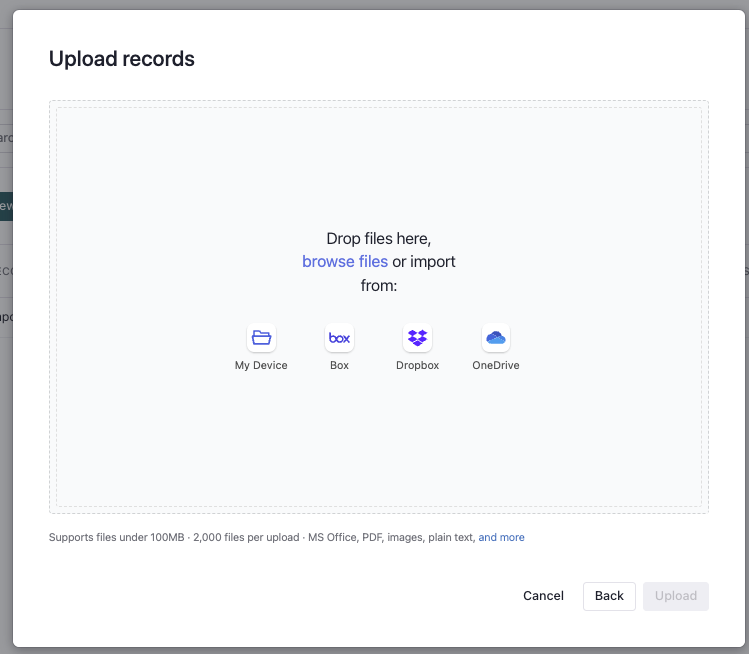 Click the Repository tab.
Click Upload Records located in the top right corner, and then select Import.
Click Next: Select Files.
Select your files, and then click Upload. The files are added to your Repository as records.