This article will walk you through how to use Workflow Designer's preview mode.
You can test your workflow configurations directly in Workflow Designer using Preview mode.
To enter preview mode, click

Preview

located in the top right corner of Workflow Designer.
In Preview mode, you can enter form inputs to simulate different contract scenarios and ensure you have the correct logic setup for your documents, roles, and data.
Preview Mode Features
Within Preview mode, there are four components:
Left panel
Documents tab
Roles tab
Data tab
Left Panel
On the left hand panel, you will see all the forms you have configured, including your launch form and any additional (internal or counterparty) forms.
Documents Tab
In the Documents tab, you can preview your generated documents to ensure the right language, clauses, etc. are being generated in your contract documents. Here, you can also download your documents.
Roles Tab
In the Roles tab, you can preview which approvers, signers, additional form recipients, signature coordinator, and archiver are assigned and triggered based on your form input and the conditions you have setup in your workflow configuration.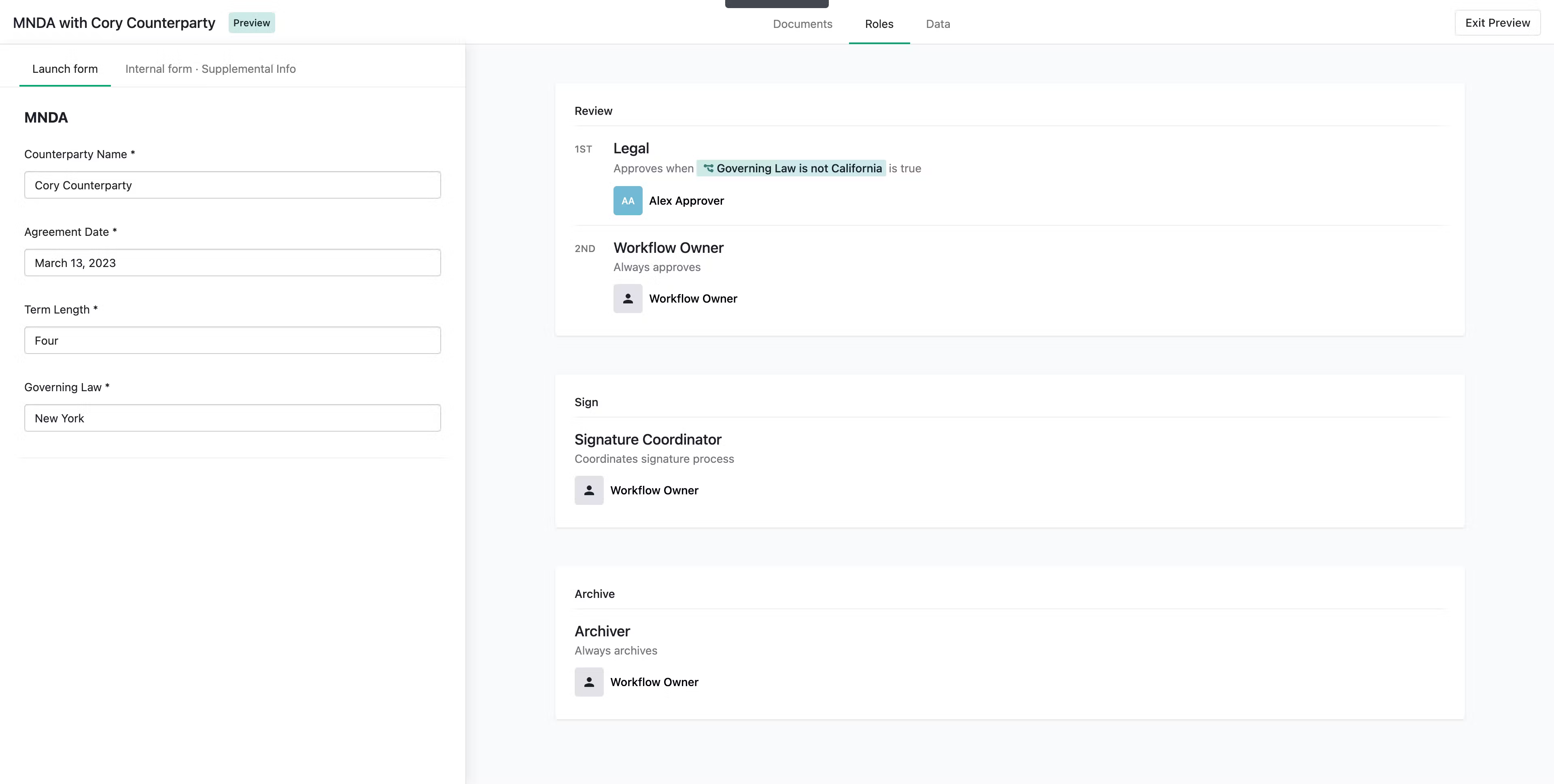 Data Tab
In the Data tab, you can preview the value of your fields, including your formula fields, to ensure your data is accurate.