There are a few instances of some new or updated language in The New PactSafe, and one example of this is Templates.
In PactSafe Classic, Templates were called "Contracts". Upon collecting user feedback, we realized that this was a point of confusion for lots of you, and understandably so!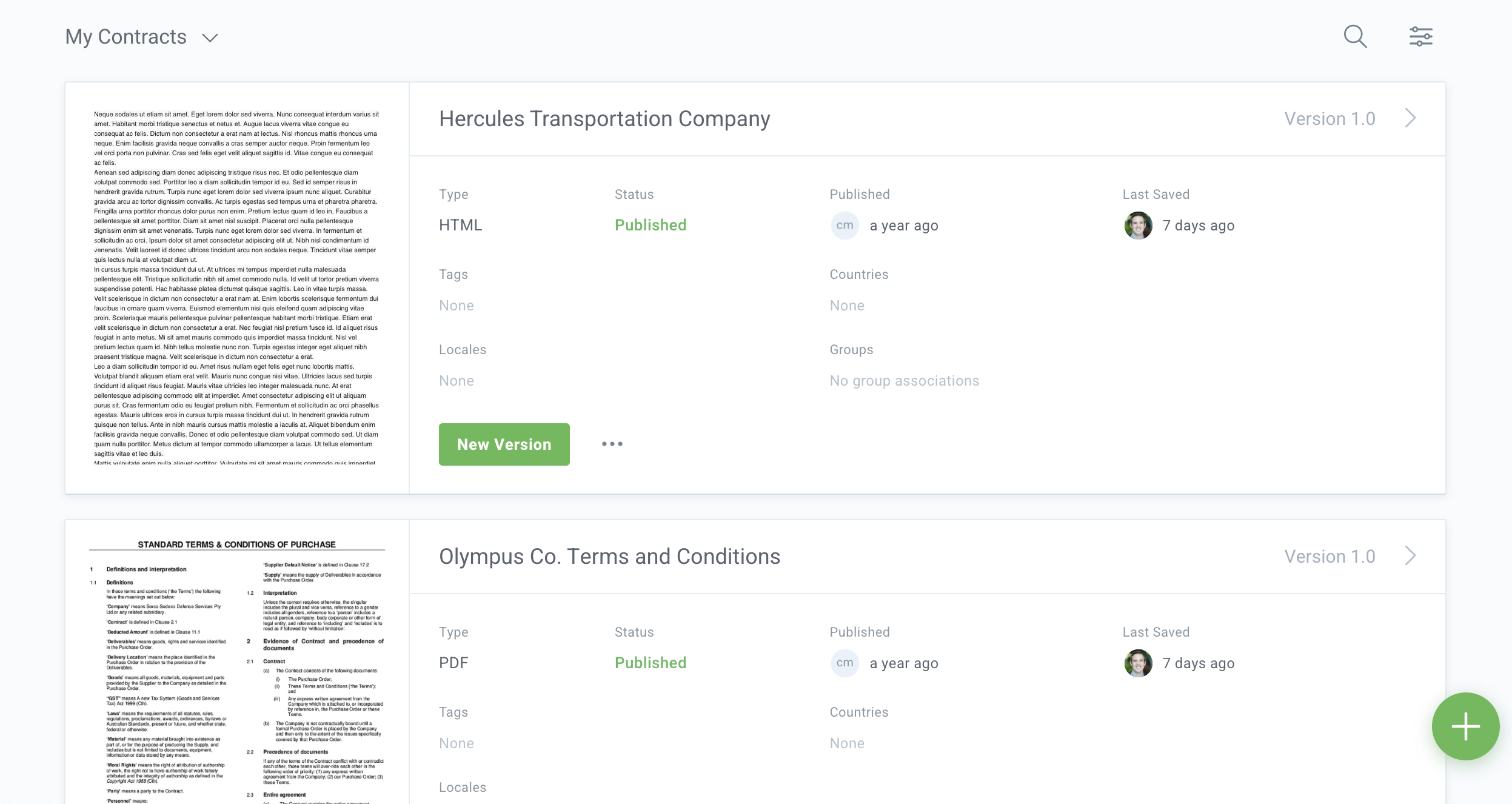 We took the opportunity to rename Templates in this new experience. Templates are documents or files that can be prepared, formatted, and saved for sending at a later time.

Contracts... well, now they are just contracts: the actual, activated/published legal agreement you are asking a customer to sign or click.

You can see this change reflected in the top left of your Dashboard, where Contracts and Templates have their own separate tabs.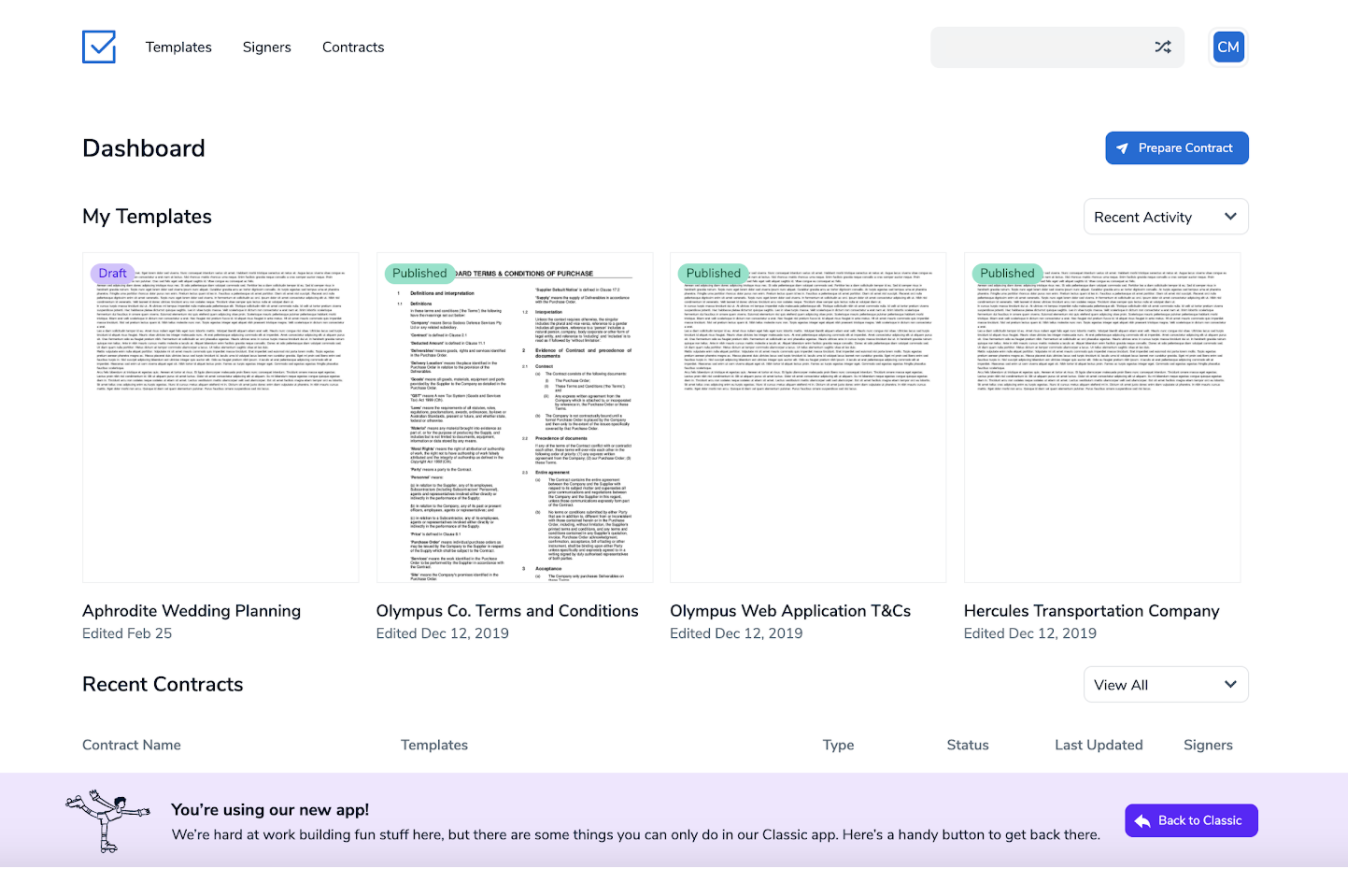 When it comes to preparing a new template within the new PactSafe, this functionality is part of the phased rollout. All the contracts you had prepared in Classic will be available as Templates in the new interface with the same permissions.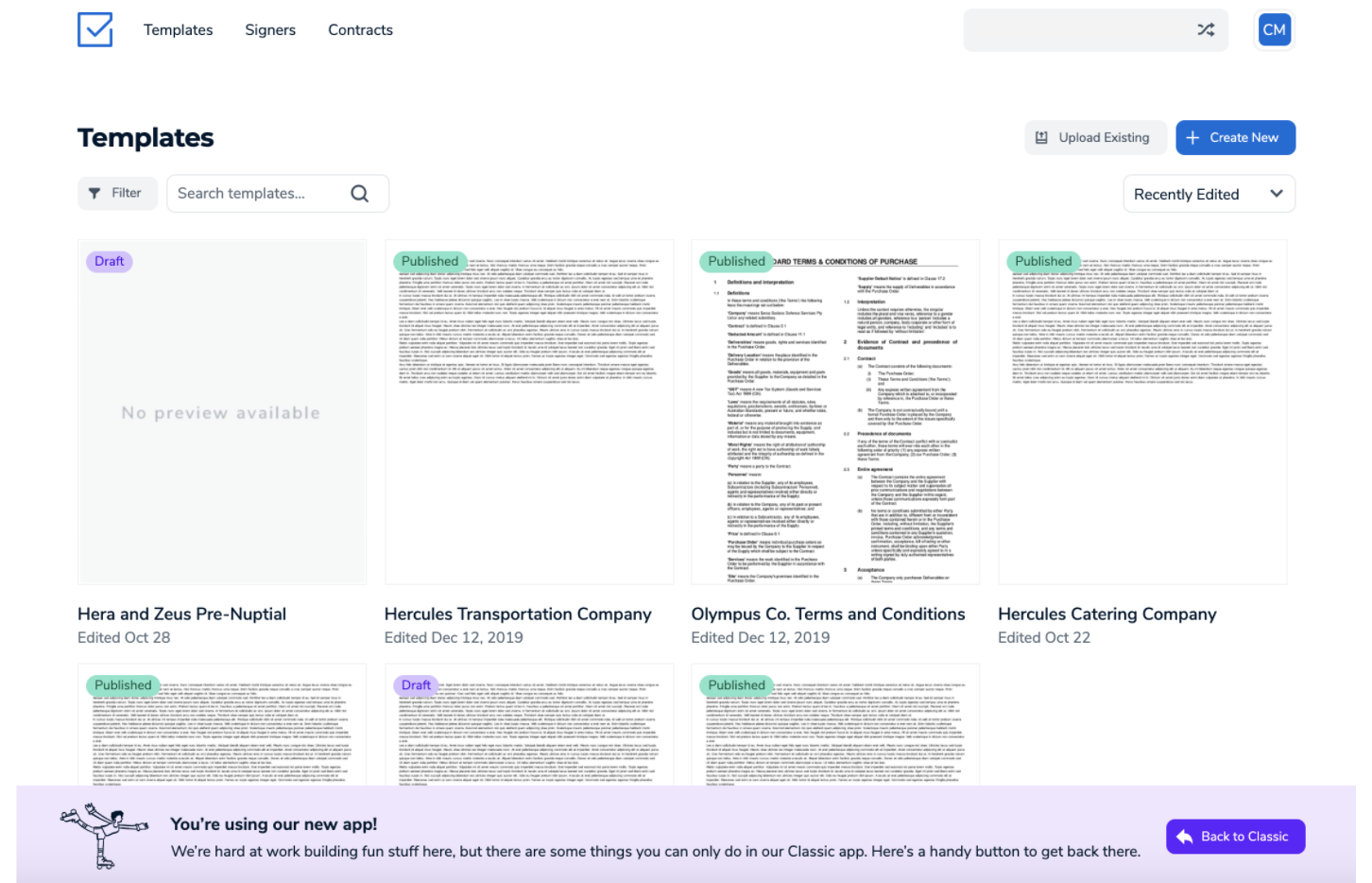 But when it comes to creating a new Template from within The New PactSafe, you will see that several functions are still under construction. You can create a new template for an embedded Clickwrap Agreement, or upload an existing template.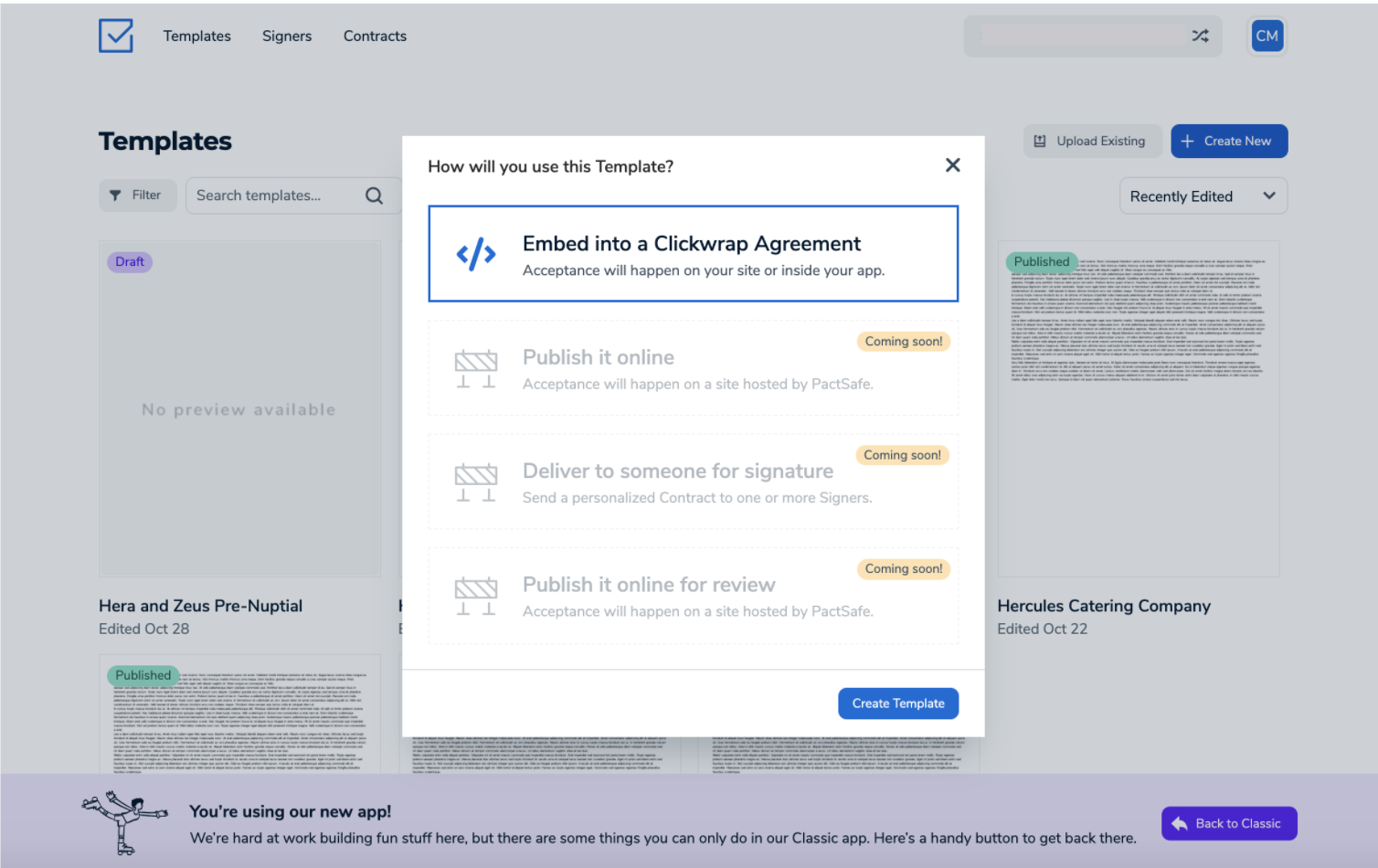 Any template created for an Embedded Contract will automatically be made "Public", meaning it can be viewed and accessed by anyone in your organization.
Clicking Create New Template will take you to our new and improved HTML editor!
If you select Upload Existing, you will see a similar drag and drop option where you can pull in your PDFs and Word Docs.