This topic will provide an overview of the Archive step.
The Archive step comes after all signatures have been collected and is the last step before a workflow is fully complete. This is the step where all of the metadata and final documents associated with the workflow are collected and stored in the Repository.
---
Workflow Designer Archive
Your Workflow Designer templates will only auto-archive unless one of the following occurs:
a new document is uploaded at Review or Editor is used at Review
a partially or fully signed document is uploaded
no signers were involved, or
non-default record properties are added
---
Set Archiver Role in Workflow Designer
Set your Archiver Role under the Archive tab of your Workflow Design. By default, the Owner will be set as the Archiver for new workflows. Add groups or users in the Assignable Users and Groups section to allow for reassignment once at the Archive step. Another option is to allow this role to be selected from a dropdown list in the Launch Form by the submitter of the workflow.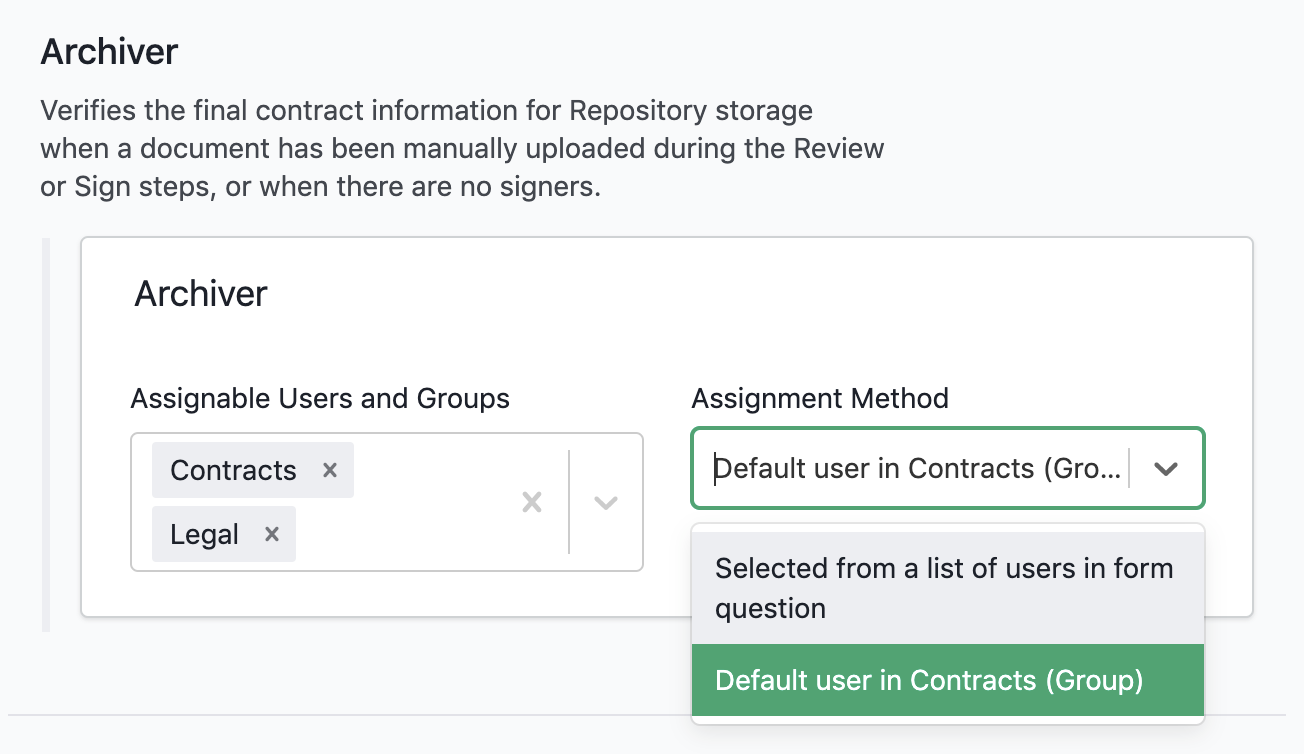 ---
Two Options to Set Up Archive
Option #1: Legal will be required to review and approve the metadata for archiving
Once Legal reviews the information and selects Approve, the agreement metadata will be archived and accessible in the Repository tab.
If changes need to be made after an agreement has already been archived, please see How to Edit Metadata.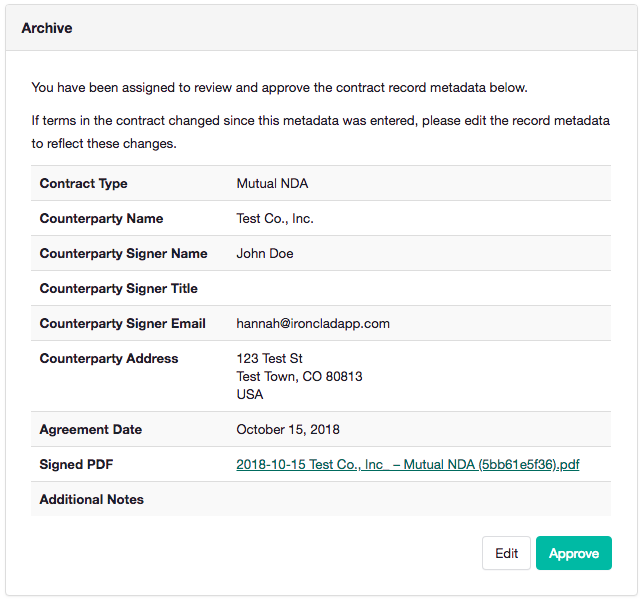 If for some reason you need to return to the Sign step, you can select 'Go Back To Sign' on the Archive step.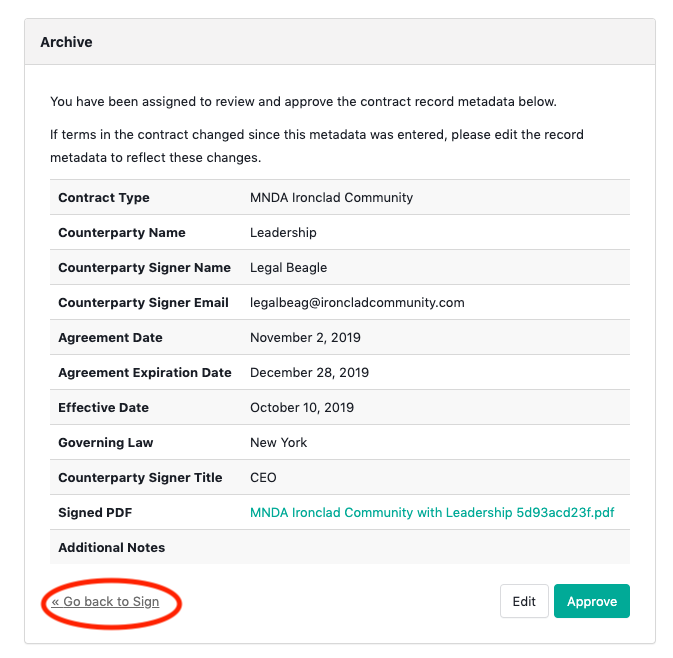 This will trigger a pop-up where you can identify who you would like to be tasked with collecting signatures.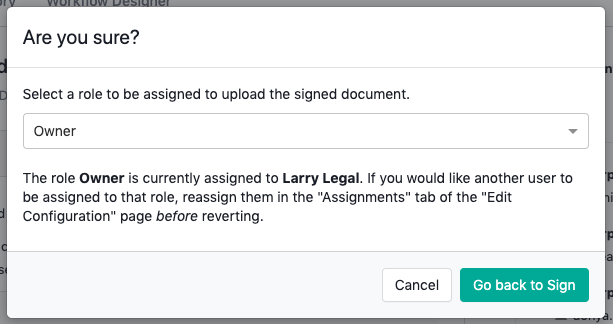 OR
Option #2: Ironclad will automatically archive the agreement after your workflow is complete.
No action is required from you if the auto-archive feature is enabled. You can access the agreement metadata in the Repository tab. If changes need to be made after an agreement has already been archived, please see How to Edit Metadata.
If you expected a workflow to auto-archive and it did not, then either a new document version was uploaded on the Review step, a signed document was uploaded on the Sign step, or the workflow has no signers.
These are the actions that will reset auto-approval and require manual approval to give Legal the opportunity to ensure the metadata matches with the latest document version.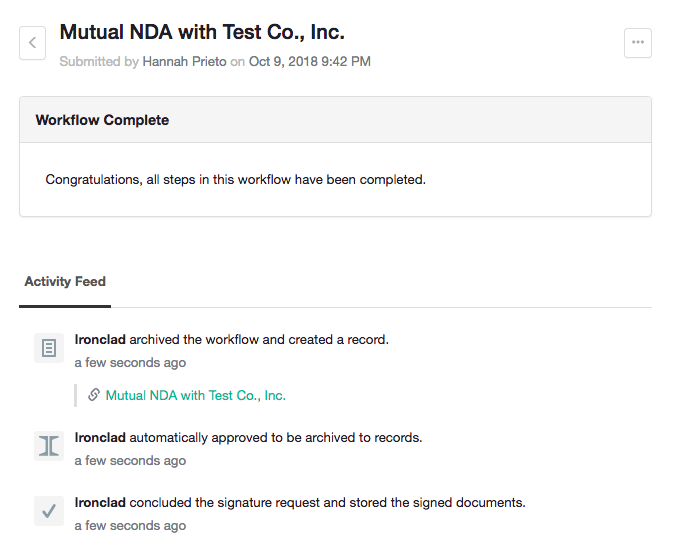 Note: If a workflow is auto-archived you can upload document versions into the record of the workflow under Repository. Permissions may be limited so contact an Administrator on your account in order to access Repository/upload documents into the record.