The different Sites that you maintain in your account make use of some of your account settings and properties. You can get to your Account Settings and properties using these steps:
a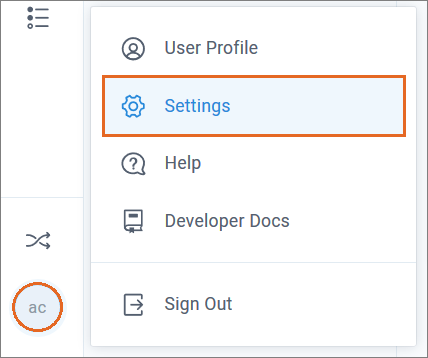 Click the Profile & Settings button at the bottom of the navigation menu on the left (usually contains your photo or your initials).

Click Settings from the menu that appears.
Alternately, you can click this link directly to your Account Settings. Either way, this is the screen that pops up: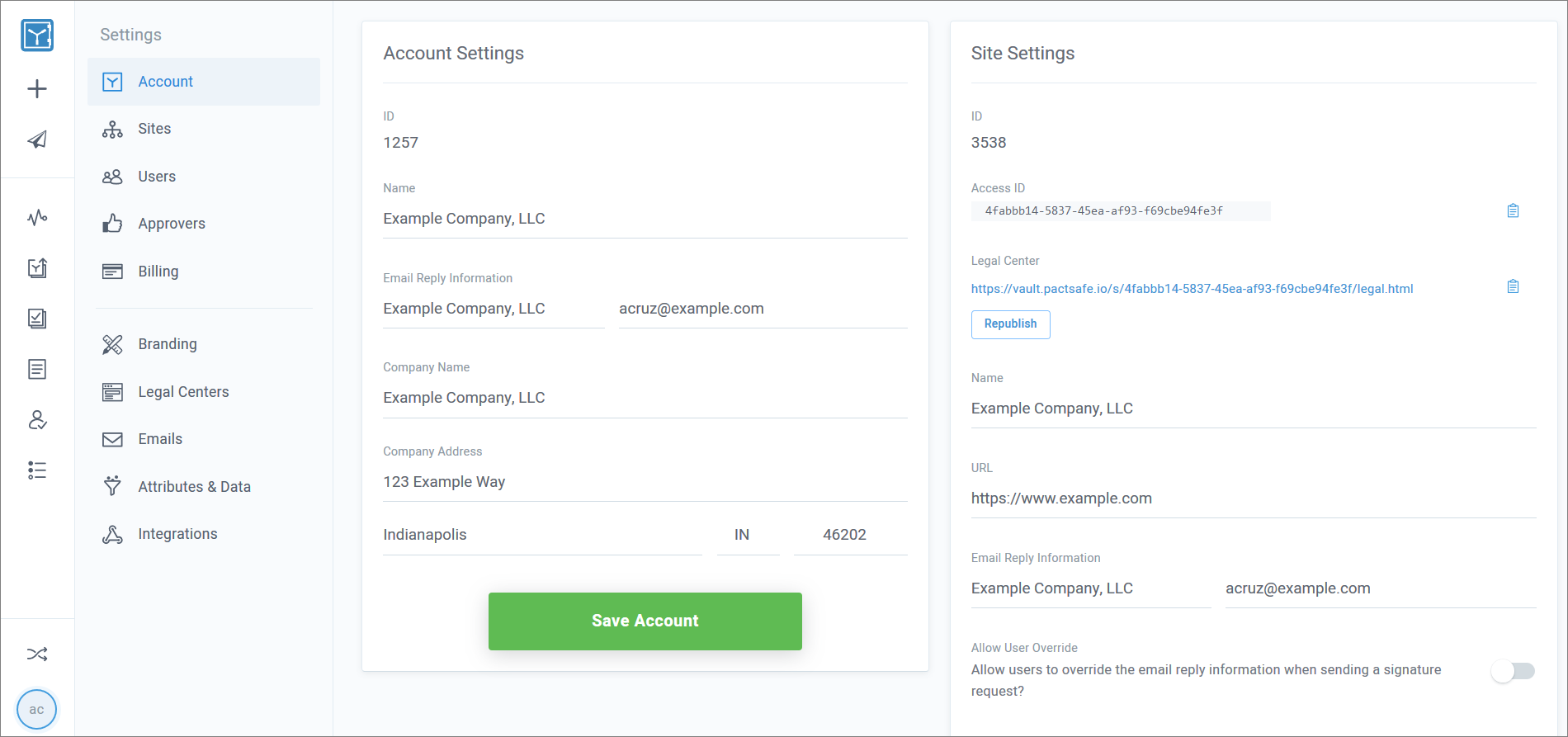 What is the Access ID?
On the Settings page, you see a pane for Account Settings and one for Site Settings. In the Site Settings section is a really important value: the Site's Access ID. The Access ID is unique for each Site within your account and is used to render your Contracts on your website, apps, and other digital forms. It is used in your API calls to PactSafe and helps us identify your unique Site across our entire cloud-based infrastructure. It is a GUID.


Tip: If you need the Access ID for a different Site in your account, you need to switch to that Site and find it in the Account Settings there. Use the Change Site button (crossing arrows) near the bottom of the navigation bar on the left side of the screen to sign in to a different Site.



Site properties that you control
There are some important Account Settings that your Sites use. You'll want to keep these values up-to-date:
Company address: You can have an address for each of your Sites or maintain a global Account-wide (or company-wide) address.

Email Reply Information: When you publish new versions of your Contracts, PactSafe can automatically notify everyone who has previously accepted your terms. The values you put in the Email Reply Information fields controls the what name and email address your customers see the email coming from.


Setting a special Company Name and Address for a Site
When you scroll to the bottom of the Site pane to configure your company address for a new Site, you can choose to inherit it from the primary Site or you can set a special address for this particular Site: