Make a false start on a new Contract version that you want to get rid of? Or are you ready to get rid of a test Contract that you created during your account implementation? PactSafe lets you delete a Contract or just the latest, unpublished version, depending on your needs.


Deleting a Draft Version
When you open up an already-published Contract to look at it, it can be easy to accidentally create a new draft version. Or you might have started editing a new draft version and then thought better of it. No matter what the reason, you can delete the new draft version without deleting the whole Contract. Deleting a Contract draft can be done right from the new Contract window!


To delete, just select the three dot menu on the right hand side of your Contract draft screen. The Delete button on the menu will permanently erase your Contract draft.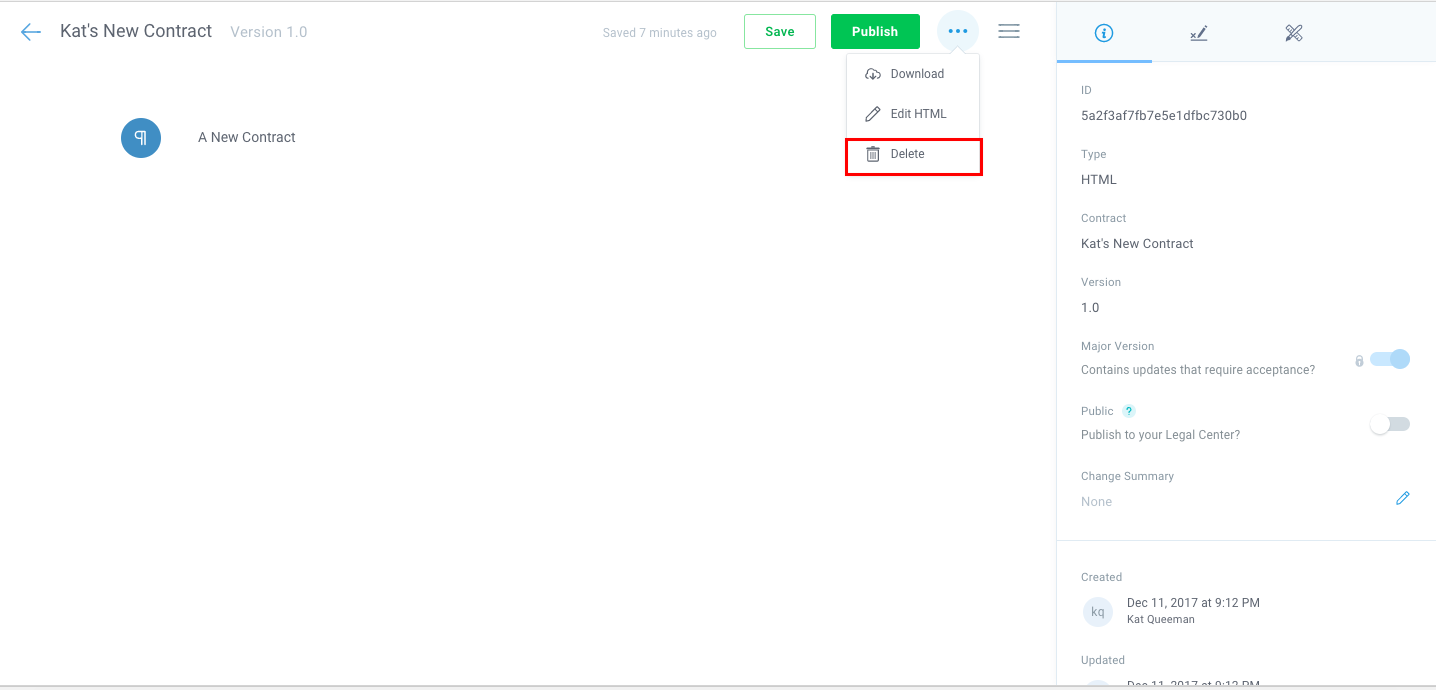 The system pops up an alert to confirm that you want to delete the draft version. Tip: Read this alert carefully to make sure you're deleting just a draft and not the whole Contract!




Deleting a whole Contract
On the other hand, you might really want to get rid of a Contract all together. When that's the case, deleting Contracts is as easy as navigating your dashboard!


On the left-hand menu select the Contracts icon. All your drafted and published Contracts appear on the screen.


Select the Contract you want to delete by clicking its name, in this example Kat's New Contract. This will show you a list of all the versions of that Contract, including previously published versions and drafts.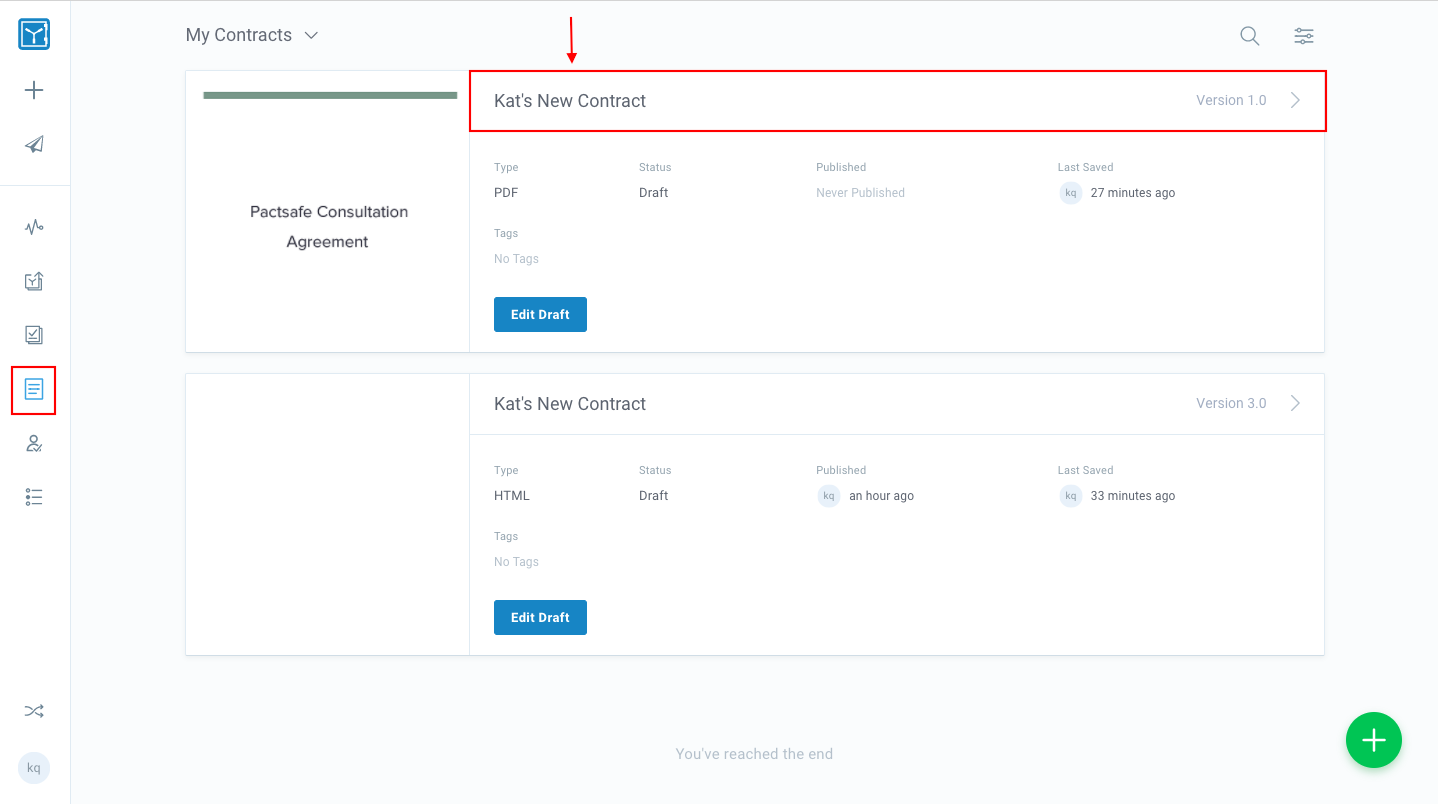 Select the drop-down menu on the top right-hand side of your Contract screen. The third option in the menu will allow you to delete the Contract.


Remember: The Contract will be permanently removed from all Groups, and any associated Signer activity will also be deleted.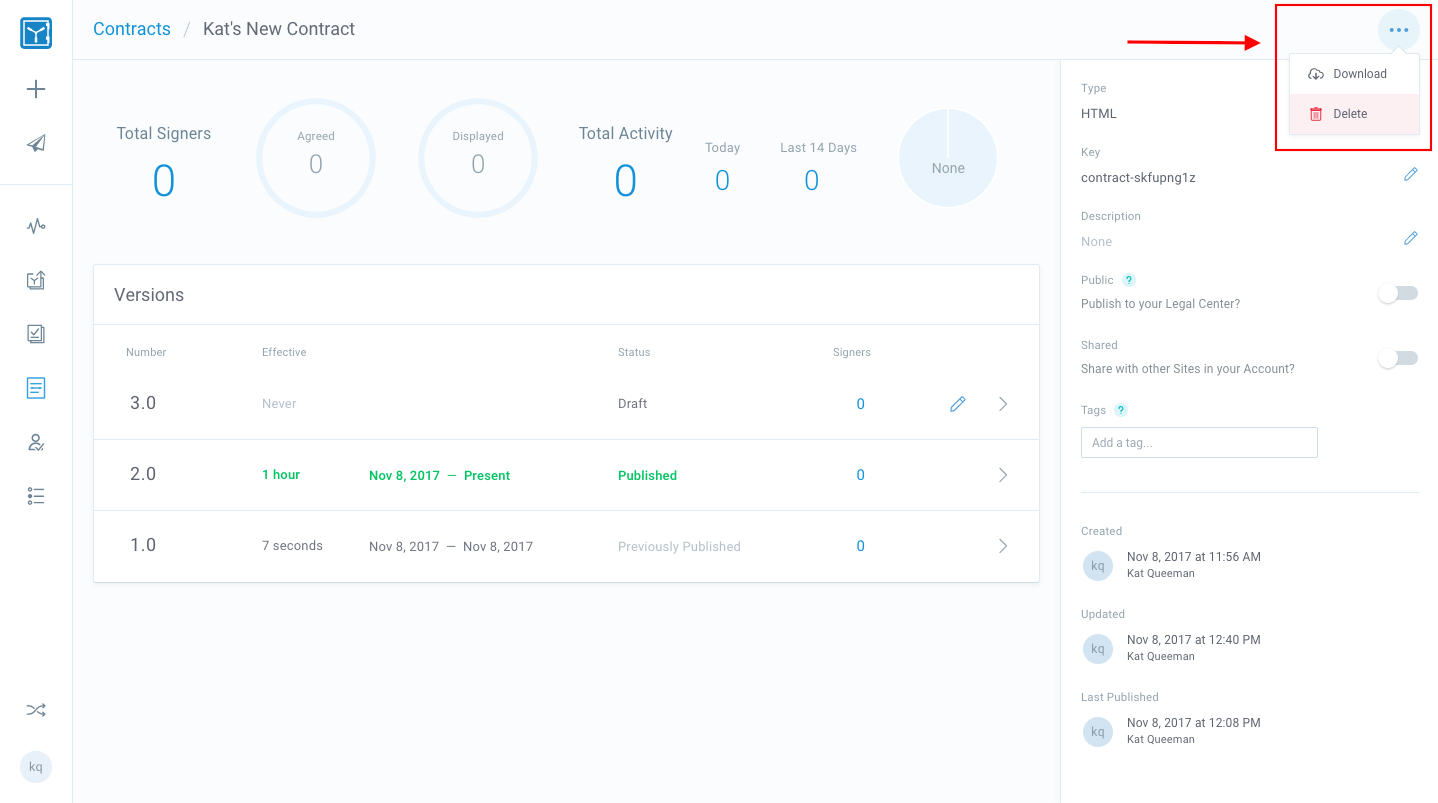 Note: It may take a few seconds for our systems to delete the Contract. Please do not close out the screen or force reload while the Contract is deleting.


This feature does not allow you to delete individual past versions of a Contract. We need to hold on to that information to support the stats we keep about the Contract.