*NO LONGER BEING SOLD*


With PactSafe, you can easily collaborate with your Signers using Comments on a Request. If Comments are enabled, you can click the

icon on the top right of your Signature Request to enable "Comment Mode." This will pop open a screen where you can start selecting text and adding Comments.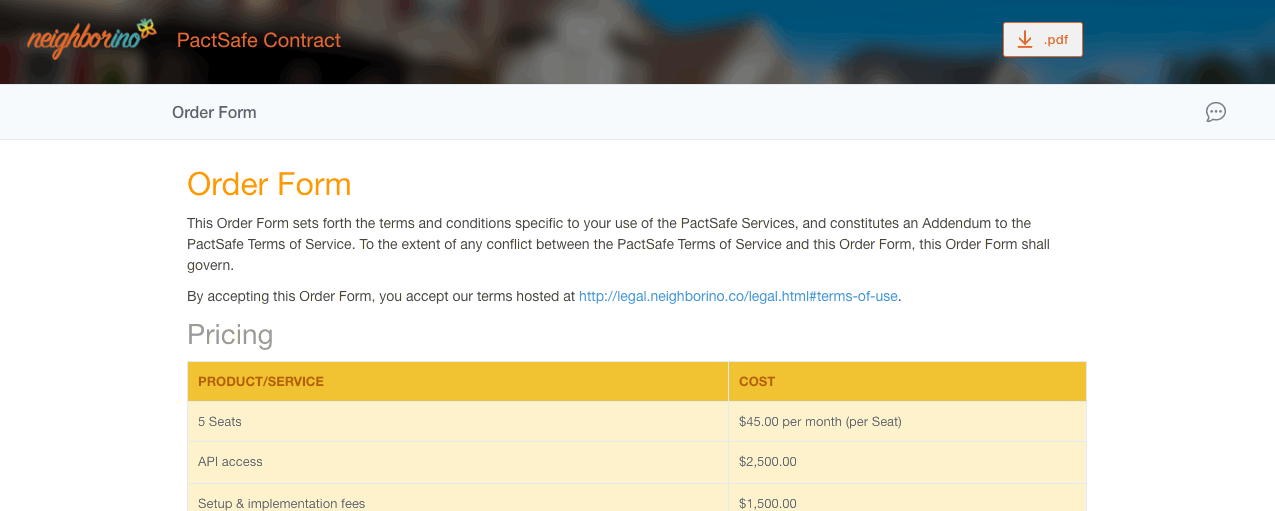 When using comments, they auto-save!
No need to click Save anywhere, as they save to the contract automatically when you click Post. So when you're done just close the browser!


Why can't I accept an agreement with unresolved comments?
To ensure you are on the same page as the folks you're entering into a Contract with, you cannot complete or fully accept a Request until all Comments have been resolved by the originator of the Comment. To resolve one of your Comments, simply enter Comment Mode by clicking the

icon on the top right of your request and hovering over the Comment: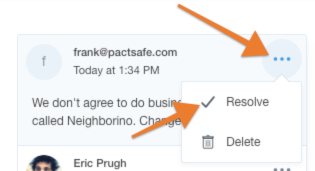 Replying to Comments
To see the latest Comments, simply refresh the page. You can also Resolve your own Comments or reply to others Comments inline. Comments are threaded and will show in the context of the document in the order in which they appear. Simply click on any Comment highlighted after enabling Comment Mode and reply to the Comment inline:


To learn more about Comments, start up a chat or email us at help@pactsafe.com.