This topic will walk you through how to convert a PDF document to Docx.
---
Convert a PDF Document to DOCX
You can convert PDF files to DOCX so that you can edit the documents in Ironclad. You may encounter some formatting issues, such as table formatting and images.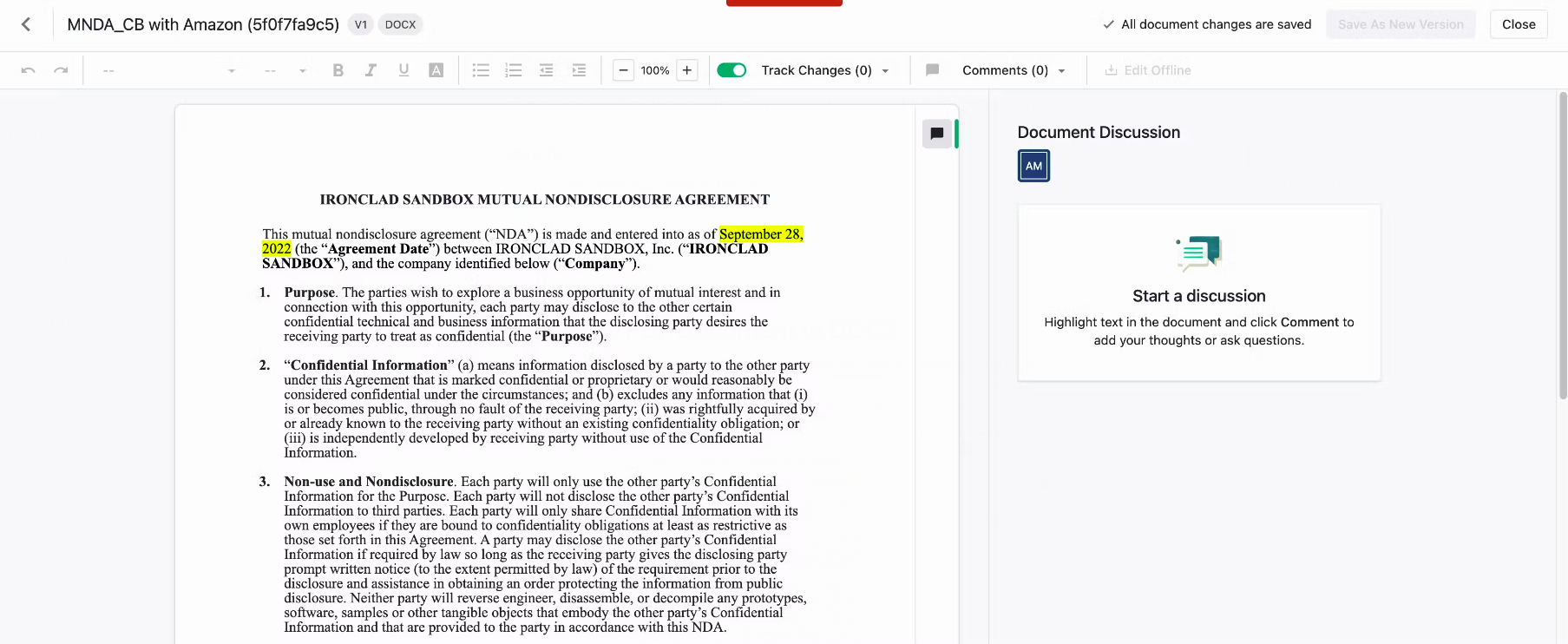 Click Edit Document indicated by a pencil icon. A message displays asking you if you want to open your document in DOCX format.
If you want to convert the document to DOCX format, click Open. The document is converted to DOCX format.