This topic will walk you through the basics of workflow configurations.
Workflow Configurations
Ironclad Workflow Designer equips you with the tools you need to build workflow configurations. A workflow configuration includes your contract template and the business process connected to it. Ironclad allows you to automate your workflows to help you streamline your contracting processes.

If you are an administrator and would like to learn how to build your workflow configurations from start-to-finish, refer to Welcome to Ironclad.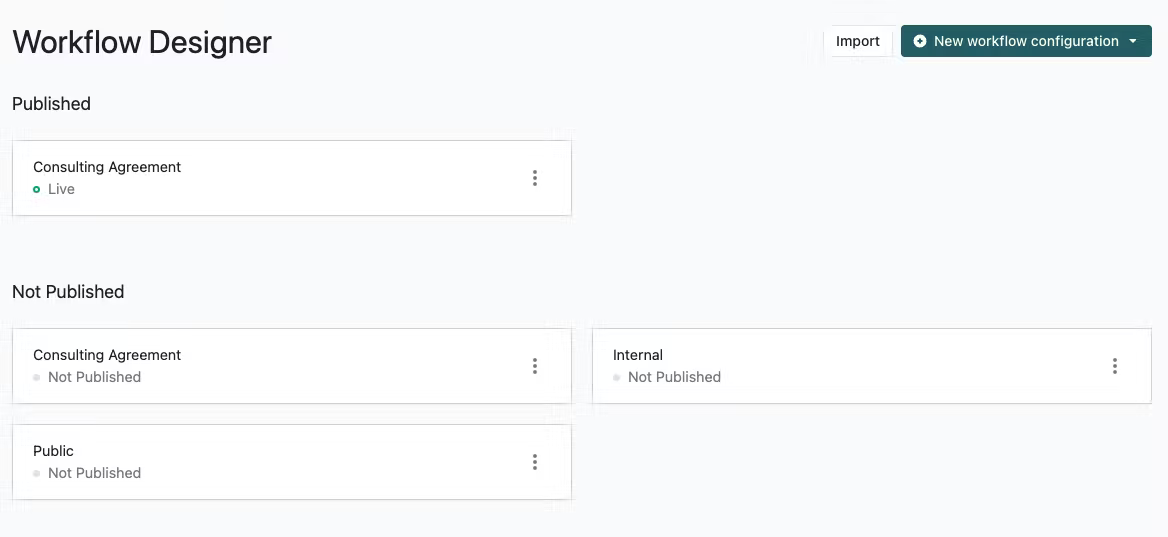 ---