This topic will walk you through how to manage archive record properties.
Archive record properties allow you to collect additional information during the Archive step of a workflow. The user assigned the Archiver role can add information to the record properties. These record properties do not appear in the launch form or in the metadata of the workflow. They only appear in the Repository. All default and additional record properties are included, in addition to all fields that are created in the workflow template.

---
Add Archive Record Property
Default record properties automatically collect information from the workflow's record. The default properties always display during the Archive step, and non-default properties only appear if they are included in the workflow template. Once the workflow is archived, you can update any information later by editing the metadata.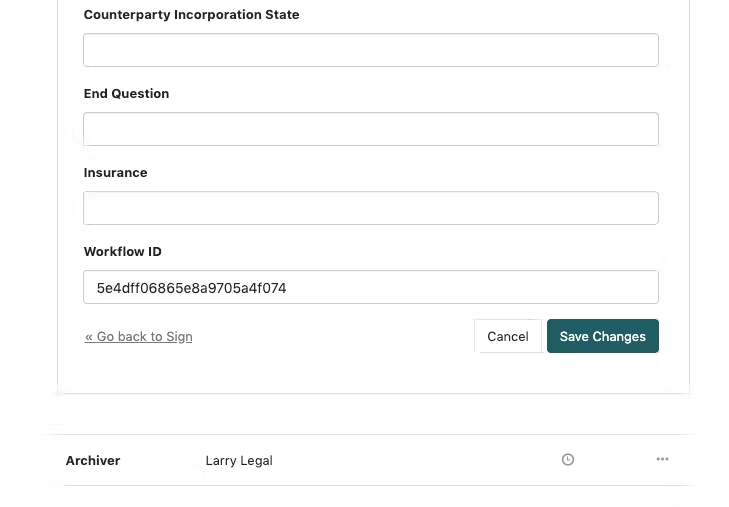 Click on the Workflow Designer tab and select the workflow configuration you want to modify. Click the Archive tab.
Scroll down to the Record Properties section.
Click Add Record Property. The record property dropdown displays a list of your company's record properties.
Select a record property, or create a new one. The record property displays under the default record properties list.
If you want to remove an additional record property, click the X located on the right hand side of the record property's row.