This topic will walk you through how to configure your Repository permissions in Workflow Designer. This includes how to set group record access and update an existing group permission.
Skip To:
---
Set Group Record Access

Click on the Workflow Designer tab and select the workflow configuration you want to modify. Click the Archive tab.
Scroll down to the Record Access section.
Click Add Group Access, and select a group from the drop-down.
In the Access Level column, select whether you want your group to have Edit Access or View Access.
If you want the group to have access based on an existing condition, select your condition in the Condition column.
---
Update an Existing Group Permission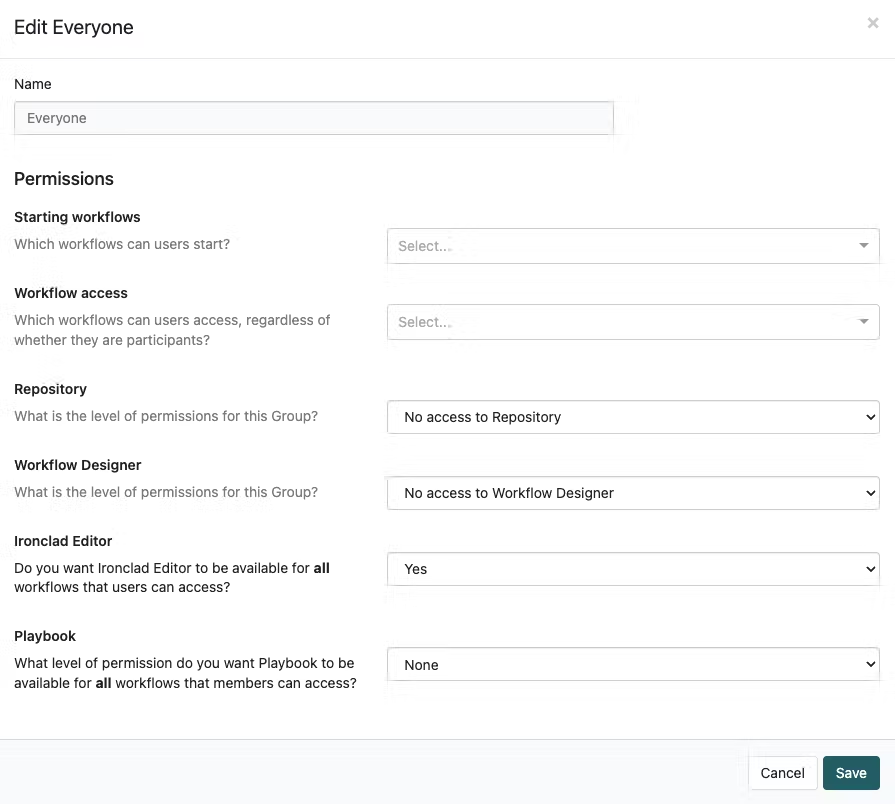 Click your name in the top right corner, and then click Company Settings > Users and Groups > Groups.
Click on the group you want to edit, and then click Edit Group.
Configure your group permissions. Refer to the Group Permissions Overview to learn more about the different settings.
---