This topic will walk you through how to customize your default email template for shared documents.
When you email and share documents directly from Ironclad, replies and feedback are automatically added to the workflow's activity feed.

Workflow Designer also allows you to create and send custom emails when sharing documents outside of the workflow. You can incorporate fields from your workflow to personalize the email message.
---
Customize Your Default Email Template for Shared Documents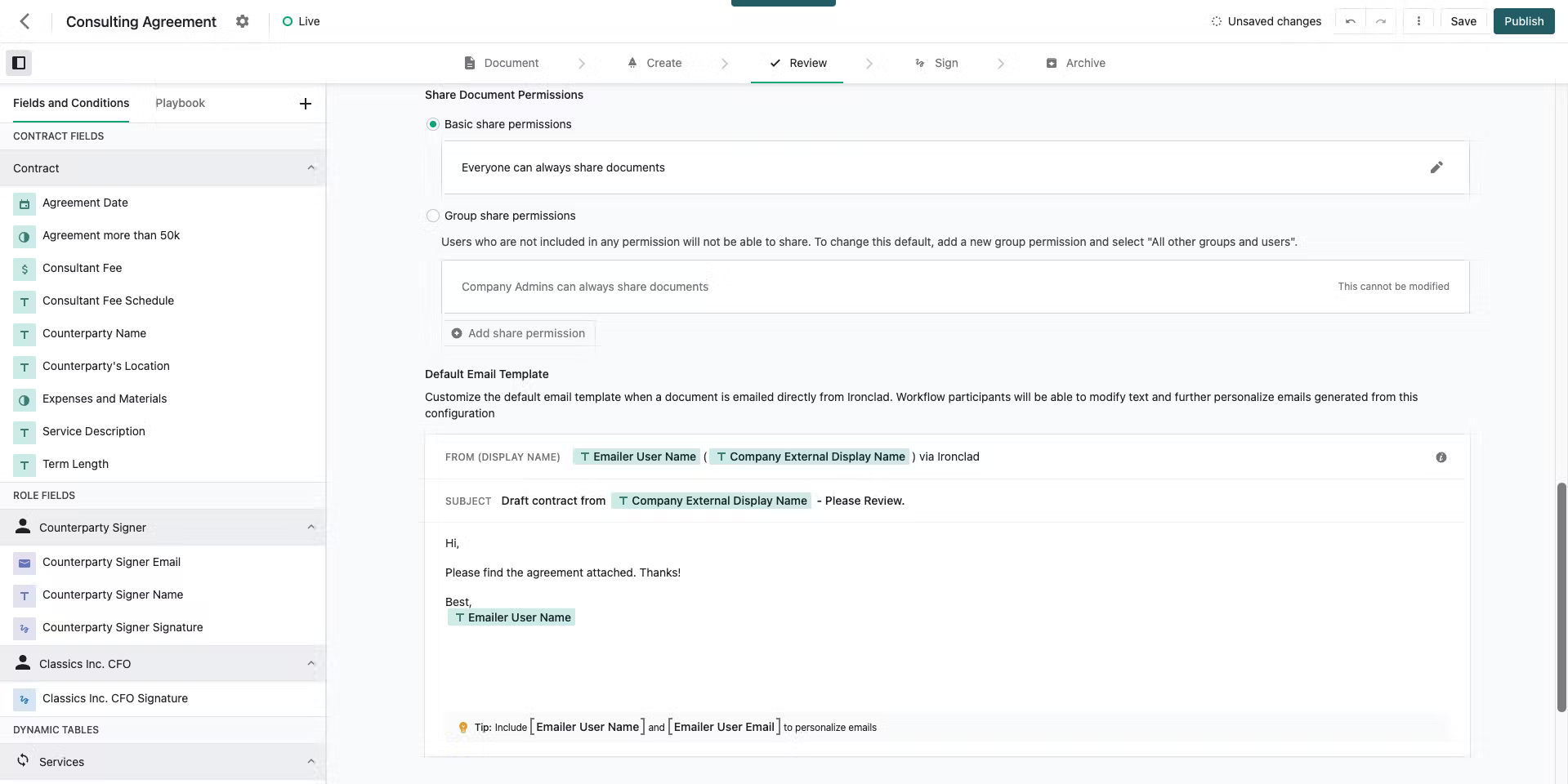 Click on the Workflow Designer tab and select the workflow configuration you want to modify. Click on the Review tab > Settings, and then locate Default Email Template.
Update the email text.
If you want to add dynamic workflow fields to allow for customized email messages based on the information from your workflow template, enter a [ where you would like to add the dynamic workflow field. A list of fields displays. You can include dynamic workflow fields in the Subject line. Dynamic Table properties, Yes/No form field types, File Upload fields, and Related Record fields cannot be added into the email body or subject line.
Select the dynamic workflow field you want to add.
If you want to copy a dynamic workflow field into your email text, locate the field in the Fields and Conditions panel. Click the three stacked dots next to the field, and then click Copy field code. Paste the field into your email text.
Click Save.