This topic will walk you through the basics of the Create tab.
The Create tab is where you build your launch form. This form is what your users will fill out to gather information and populate the tags you added to your template text. If you want to learn more about the basics of creating a launch form, check out this short video.

You can build different types of forms in Workflow Designer. The four primary types of forms in Workflow Designer are:
Form Type
Available Forms
Launch Forms
Launch Forms: A launch form collects information to assemble your contracts.
Public Launch Forms: Public launch forms are tied to public workflows enabled through Ironclad Clickwrap. A public launch form operates just like a launch form, only it is hosted at the URL where your public workflow agreement is hosted.
Additional Forms
Internal Forms: An internal form can be sent to your internal team members to collect additional information for the contracts you are launching.
Counterparty Forms: A counterparty form can be sent to your counterparty to proactively collect information from them.

Each form enables you to collect information from a variety of stakeholders. This information is then inserted into your contract template. By using forms, you standardize your contracts' data entry, removing the need for contract requestors to enter all of the data manually. If you want to learn more about the different types of forms, check out Form Types in Workflow Designer.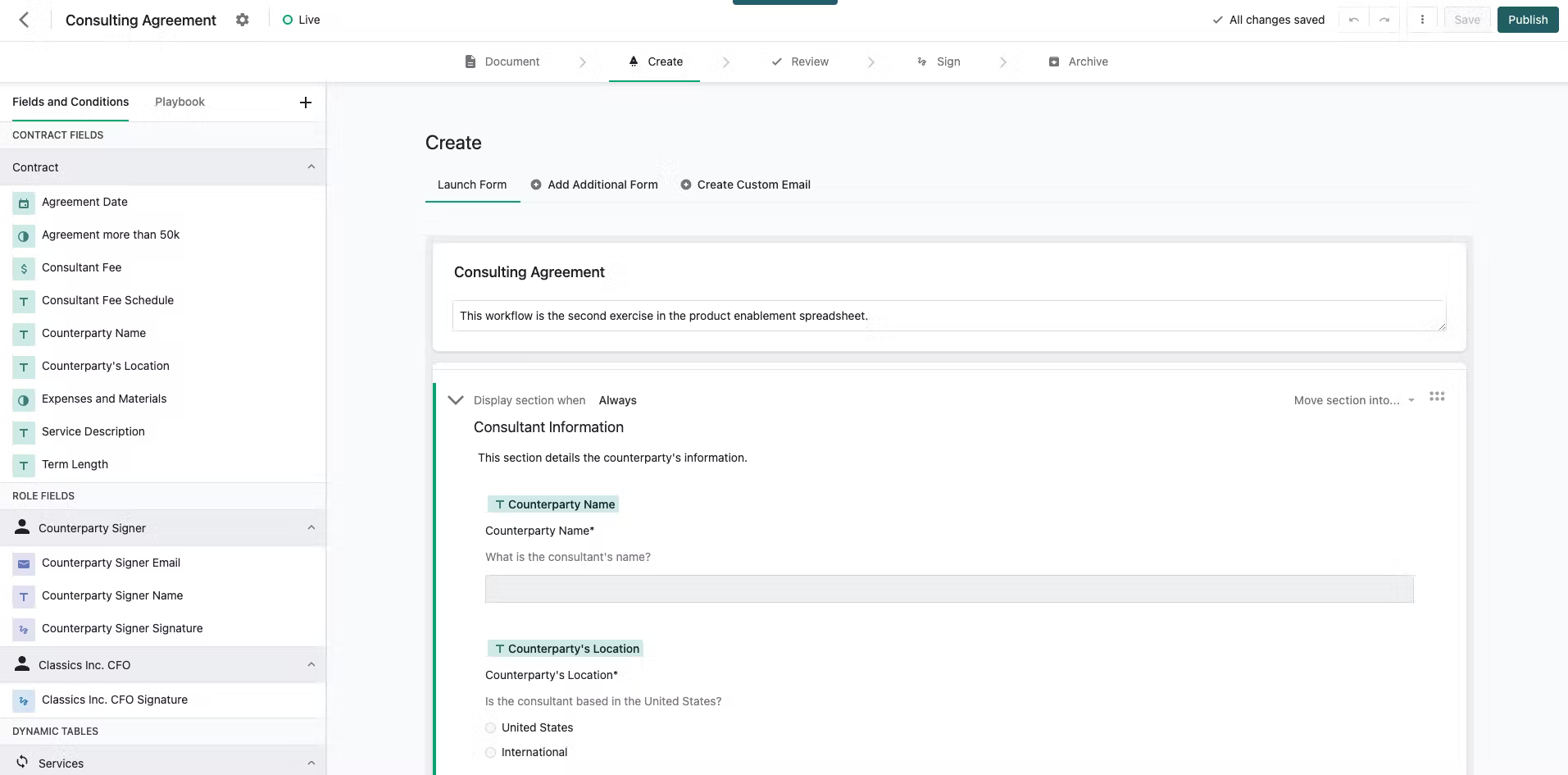 ---